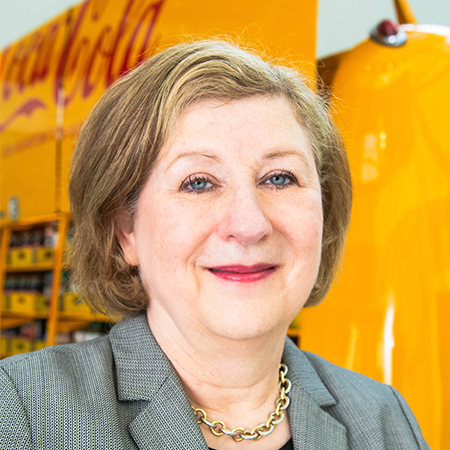 Vice President, Strategic Ingredient Supply
Lucy Reid is vice president of Strategic Ingredient Supply for The Coca‑Cola Company. Reid leads the company's supply chain sourcing activities for all flavor and non-agricultural ingredients used across the global system.
Reid joined the company in 1988 and has held roles of increasing responsibility with Minute Maid, Coca‑Cola North America, Coca‑Cola Refreshments and in the corporate center. In her previous role as director of Flavor Supply Ingredient and Product Governance, she was responsible for governance of ingredients and formulas, strategic regulatory leadership for flavors and stewardship for Trademark Coca‑Cola products.
Reid is a member of the board of governors for the Flavor Extract Manufacturers Association. She is a graduate of the University of Georgia, where she received bachelor's and master's degrees.