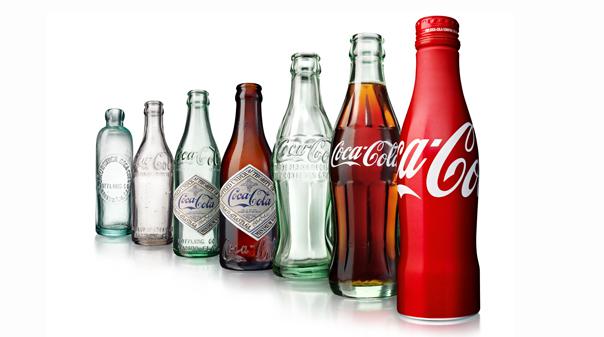 ATLANTA, Oct. 23, 2014 -- The Coca-Cola Company today announced that after more than seven years of distinguished leadership and service as the Company's Chief Marketing and Commercial Officer, Joe Tripodi will retire from the Company at the end of February 2015.
Tripodi will be succeeded by Marcos De Quinto, a seasoned and respected Company veteran who is currently President of the Iberia Business Unit & Vice President, Europe Group.
"During his tenure, Joe has successfully led our Company's worldwide marketing and commercial organization, and played a vital role in building and leveraging our marketing capabilities and talent around the globe," said Muhtar Kent, Chairman and Chief Executive Officer, The Coca-Cola Company. "I want to thank Joe for his leadership, dedication and many contributions to our business, and wish him and his family much happiness in his retirement."
Under Tripodi's leadership, The Coca-Cola Company launched one of its most successful global campaigns for brand Coca-Cola, Open Happiness. The Company was named the Cannes Lions Creative Marketer of the Year in 2013, while Trademark Coca-Cola continued its multi-year run among the top of Interbrand's Most Valuable Global Brand List. In addition, The Coca-Cola Company's marketing strategies and innovative consumer engagement work earned it a place among Fast Company magazine's Top 15 Most Innovative Companies in the World in 2013. The Company was also recognized as Advertising Age Marketer of the Year and Mobile Marketing Association Marketer of the Year. Earlier this year, Tripodi was inducted into the American Marketing Association Hall of Fame.
Tripodi joined Coca-Cola in 2007 from Allstate Insurance Company, where he was Chief Marketing Officer. He also served in Chief Marketing Officer roles for The Bank of New York, Seagram Spirits & Wine, and MasterCard International.
De Quinto will succeed Tripodi as Chief Marketing Officer, effective January 1, 2015.
"Over his tenure with Coca-Cola, Marcos has been known for his ardent passion for our brands, our business and our system, as well as his strategic capabilities," said Mr. Kent. "Although Marcos' DNA is that of a marketer, he has held a number of leadership roles throughout his career and he will bring a global view with strong operational experience to this key role. Through Marcos' leadership, the Iberia Business Unit has become one of our best marketing centers of excellence worldwide. Our global marketing organization will benefit greatly from Marcos' proven track record of success and his unique combination of world-class operational and marketing expertise."
De Quinto has been in his current role since 2000. Previously, De Quinto held various Division Marketing roles across Spain, Southeast & West Asia, Germany, as well as general management roles in Singapore & Malaysia.
De Quinto has a Bachelor of Economics from the Complutense University of Madrid and a Masters in Business Administration from the Instituto de Empresa.
Over the next several months, Tripodi and De Quinto will work in partnership to ensure a smooth and seamless transition.
About The Coca-Cola Company
The Coca-Cola Company (NYSE: KO) is the world's largest beverage company, refreshing consumers with more than 500 sparkling and still brands. Led by Coca-Cola, one of the world's most valuable and recognizable brands, our Company's portfolio features 17 billion-dollar brands including Diet Coke, Fanta, Sprite, Coca-Cola Zero, vitaminwater, Powerade, Minute Maid, Simply, Georgia and Del Valle. Globally, we are the No. 1 provider of sparkling beverages, ready-to-drink coffees, and juices and juice drinks. Through the world's largest beverage distribution system, consumers in more than 200 countries enjoy our beverages at a rate of 1.9 billion servings a day. With an enduring commitment to building sustainable communities, our Company is focused on initiatives that reduce our environmental footprint, support active, healthy living, create a safe, inclusive work environment for our associates, and enhance the economic development of the communities where we operate. Together with our bottling partners, we rank among the world's top 10 private employers with more than 700,000 system associates. For more information, visit www.coca-colacompany.com, follow us on Twitter at twitter.com/CocaColaCo, or find us on LinkedIn at www.linkedin.com/company/the-coca-cola-company. 
###